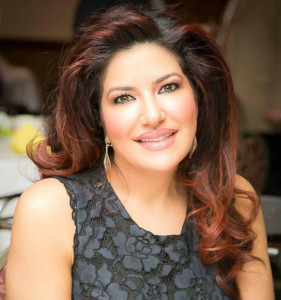 DK Dental provides optimum care in replacing missing teeth, cosmetic dentistry and implant dental care. Dr. Khalife has built her practice around meeting the personalized needs of patients. She invites you to become familiar with DK Dental through this site and by scheduling a free, no obligation appointment for a comprehensive evaluation.
Dima Khalife, D.D.S. graduated from the University of Michigan where she earned a BS in Biopsychology and Biology before continuing on to study at the New York University College of Dentistry, where she achieved the title of Doctor of Dental Surgery and was honored with a membership in the Aesthetic Honor Society. She was also recognized as the College's top dental student. Dr. Khalife went on to complete a 2 year residency at St. Barnabas Hospital in New York where she had intensive training in full mouth rehabillitation, including implant placement and restoration, single and multiple units of fixed prosthodontics, extractions, laser dentistry, and TMJ pain management. Dr. Khalife recently moved back to Michigan and enjoys being able to "give back a smile."
Dr. Khalife continually strives to advance her dental knowledge and expand her training in cosmetic dentistry, as well as general dentistry, in order to provide top-notch dental care to all of her patients. Thanks to her extensive training and background, Dr. Khalife excels at performing many aesthetic dental treatments, including teeth whitening, dental bonding and placement of porcelain veneers.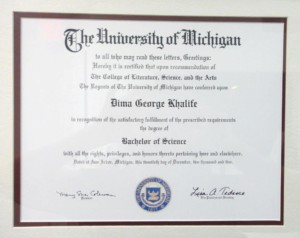 Dr. Khalife is a member of the following dental organizations